About Us
Greeting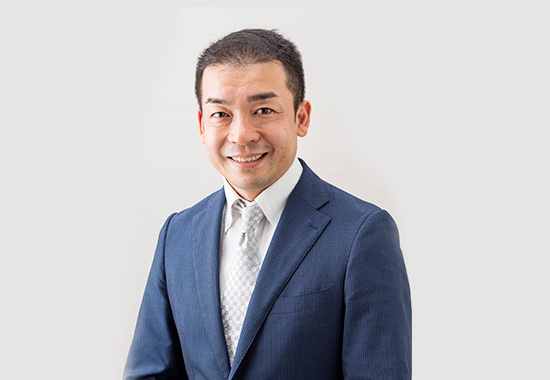 The Bridge of Posterity.
We are very thankful for bringing an exceptional patronage to our products.
Since 1890, we started to manufacure dried noodles and having the foundation of right size, delicious and safety noodles. By measuring the magnification and stability of our products and to continue the bridge of posterity of our company, all the crafsmen and staffs are maintaining the deliciousness of our noodles that everybody can tell it anytime. Having the responsibility and sense of life, we always have the passion as we go on. Being generated by our legend and with our present workmanship and fusion, please enjoy our delicious noodles.

Representative Director:Takamasa Tanabiki
Company
Company name
Tanabiki-Seimen Co.,Ltd.
Estabilish
1897
Company formation
1975.1
Capital
11,000,000Yen
President
Takamasa Tanabiki
Main bank
Mitsui Sumitomo bank
Affiliated organizatoins
Natonal dried noodle cooperative, Hyogo pref dried noodle cooperative, Himeji City Chamber of commerce
Business content
Manufacture of Dried noodles, Ibonoito dealar
Location
841-48, Kou, Shirahama-cho, Himeji-city, Hyogo pref, Japan
672-0874
TEL: 81-79-245-0425 FAX:81-79-245-9414
Business hours
8:00-17:00
History
| | |
| --- | --- |
| 1897 | First generation "Ushitaro Tanabiki" starts a water milling business in Sosa-mura, Shikama-gun. |
| 1919 | The production department of somen noodles was opened in Yobe Village. |
| 1930 | Opened a milling factory in Sakawa, Himeji City. |
| 1932 | Started mechanical noodle making at the second factory. |
| 1940 | Opened Noodle Making Factory in Arakawa, Himeji City. |
| 1943 | Opened a third milling plant in Tegara, Himeji City. |
| 1944 | Changed representative to Second generation "Masao Tanabiki". Noodle making factory closed. |
| 1955 | Started manufacturing special high-grade noodles. |
| 1958 | Installation of all transfer type drying equipment. Changed representative to Third generation "Masanao Tanabiki". |
| 1963 | Milling department closed for corporate maintenance. |
| 1971 | Completely improved low-temperature drying equipment. |
| 1975 | Reorganized as a joint-stock company. Capital 4,500,000 yen. |
| 1990 | Started construction of a new factory in Himeji City. |
| 1991 | Completed the Shirahama factory. Expand business. |
| 1992 | Moved office to Shirahama. factory Start for the 21st century. |
| 1994 | Increased capital to 10,000,000yen. |
| 1995 | Nagoya Sales Office opened. |
| 2007 | Completion of a new distribution center in Shirahama factory. |
| 2011 | Dried noodles HACCCP & ISO22000 certification for dried noodles. |
| 2012 | Increased capital to 11,000,000yen. |
| 2017 | Appointed President of "Takamasa Tanabiki". |
| 2020 | FSSC22000 certification for dried noodles. |